Legal Services Serving Toronto, Durham and York Regions.
---
W. J. Burgess Legal Services (WJBLS) provides affordable, dependable, and effective legal services serving Toronto, Durham (Pickering, Ajax, Whitby, Oshawa, Brock, Clarington, Scugog, and Uxbridge) and York (Markham, Richmond Hill, and Newmarket) Regions. Within its areas of legal services specialization, WJBLS is focused and committed to accomplishing the best achievable outcome for your legal issue as efficiently as possible.
WJBLS is proud of its relationships with other paralegals and lawyers. WJBLS would be pleased to refer you to a lawyer or paralegal for any legal matters that fall outside of our areas of legal services specialization and/or the geography WJBLS serves.
Call now at Toll Free (855) 497-7650 or Click on "Contact" to submit a request for information concerning your legal issue.
Articles of Interest
Traffic Ticket News
Landlord and Tenant
Small Claims Court
COVID-19 STATEMENT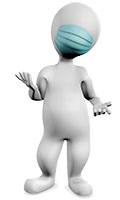 COVID-19 and the Province of Ontario's order declaring an emergency on March 17, 2020 has impacted the operations of the Landlord and Tenant Board, the Provincial Offences Courts, and the Small Claims Court.  For an update on the current status of each, please follow the links below or call W.J. Burgess Legal Services for more information.