AFFORDABLE, APPROACHABLE, TRUSTWORTHY ACCESS TO JUSTICE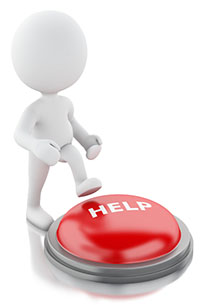 It can be stressful and time-consuming dealing with legal issues that arise from:
being a landlord where your real estate investment may be affected by your tenant's behaviour and actions; or
being a tenant where the safety and security of your home is impacted; or
being a defendant whose traffic ticket charges can affect your driver's license record and automobile insurance rates; or
being a plaintiff or defendant in a Small Claims Court lawsuit in various legal areas.
These situations can be difficult to navigate and consume valuable time. W. J. Burgess Legal Services (WJBLS) can help alleviate your stress by providing affordable, approachable, trustworthy access to justice.
What is the difference between paralegals and lawyers?
Both paralegals and lawyers are licensed and regulated by the Law Society of Ontario. WJBLS is a paralegal legal services provider. After successful completion of a college paralegal program accredited by the Law Society of Ontario, paralegals are required to pass the Law Society of Ontario P1 Licensing Examination.
Since 2007, paralegals in Ontario have been regulated and licensed to practice advocacy in certain areas of law. Paralegals can represent clients in a number of legal situations such as in hearings before a Tribunal, including landlord and tenant matters at the Landlord and Tenant Board; in Provincial courts for traffic violations and other provincial regulatory offences; in Small Claims Courts for matters where the claim does not exceed $35,000; and some limited criminal law matters at the Ontario Court of Justice, to name a few. Simply put, as paralegals do not have full law degrees, their scope is not as broad as that of lawyers.
Another difference between paralegals and lawyers is the cost of representation. Usually, it is more cost effective to use a paralegal in the circumstances mentioned above. In fact, sometimes lawyers refer clients to paralegals for representation in these areas, as paralegals often have more experience in and in-depth knowledge of the specifics involved.
AFFORDABLE
Why aren't the legal fees posted on the website?
Because each legal issue has its own set of circumstances and complexities, it is important for WJBLS to understand your unique situation in order to provide you with a quotation for fees on any given matter. In order to establish the type and scope of services you require, WJBLS offers a free, no-obligation, 15-minute initial consultation. No Paralegal-Client relationship shall exist until:
WJBLS performs a conflict of interest check to ensure there is no conflict in representing you;
You have agreed on the pricing quoted; and
You and WJBLS have both signed a retainer agreement outlining the scope of the legal services engagement.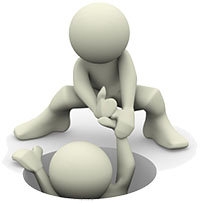 APPROACHABLE
I am stressed by my legal issue and intimidated by legal professionals. What advice do you have?
Welcome! A need for assistance for legal services can be daunting and intimidating. WJBLS makes the experience welcoming by transforming the stress involved into positive action. You can be assured your legal issue is being dealt with professionally, respectfully, and efficiently. WJBLS is not a "Bay Street" legal services provider. Our rates are more affordable, BUT we take your legal issue seriously.
TRUSTWORTHY ACCESS TO JUSTICE
After decades of experience in the corporate business environment, the owner of WJBLS, Wendy Burgess, made the decision to pursue a legal services career as a Paralegal who focuses on helping clients who need affordable, approachable, trustworthy access to justice.
Wendy J. Burgess and WJBLS share the Law Society of Ontario's mandate to ensure equality, diversity, and inclusion in legal representation and in its operations.
Confidentiality is of paramount importance. The Law Society of Ontario has set out stringent Rules of Conduct for paralegals in the province. These cover professionalism, duty to clients, advocacy, fees and retainers, duty to the administration of justice, duty to licensees and others, practice management, and responsibility to the Law Society of Ontario.
Confidentiality comes under duty to clients. At all times, a paralegal will hold in strict confidence all information concerning the business and affairs of a client during and after the course of their professional relationship. All paperwork dealing with a client shall be kept out of reach and sight from those who are not entitled to see them. You can find the complete Rules of Conduct at https://lso.ca/about-lso/legislation-rules/paralegal-rules-of-conduct/complete-paralegal-rules-of-conduct.
WJBLS shall respect and hold in strict confidence all of your information, excepting only where you have given your authorization to release such information, or as may be required by law.
In addition, WJBLS is proud of its relationships with other paralegals and lawyers.  Rest assured that WJBLS would be pleased to refer you to a paralegal or lawyer for any legal matters that fall outside of its areas of legal services specialization and/or the geography WJBLS serves.
Please also see our Terms and Conditions and Privacy Policy